Thomas A. Clarke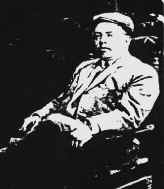 Thomas A. Clarke was the son of Joseph Clarke and Mary Gilmartin. He was born in Morris Run on November 3rd, 1878. Very little is known about his youth as he was about nine years older than my father. We started research on Thomas too late to collect a lot of information. He went to Brooklyn sometime before 1900. We located his first address as being 155 Monitor Street, Brooklyn. He worked as an ironworker with the address of 232 Kent St. The area was associated with a downtown section of Brooklyn, near the Brooklyn Navy Yard. In 1903, he was listed as a contractor at the same address. In 1910, he is listed as a "builder" at 26 Court Street. In 1918, he lived in a large home at 176 Seeley Street. We know our great grandparents, grandfather, and later my father, lived in homes between 18th and 19th St., which he owned. In 1928, he had moved his offices to 1310 Bedford Avenue, in Brooklyn. He remained there until his death in 1935.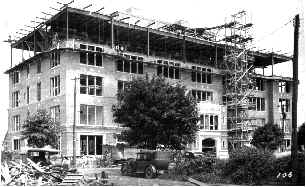 THIS 1924 PHOTO SHOWS P.S. 193, E 26 ST., IN BROOKLYN, NY . THE SCHOOL WAS CONSTRUCTED
BY THE T.A. CLARKE CONSTRUCTION CO. AND JAMES P. GILMARTIN WAS THE SUPERINTENDENT .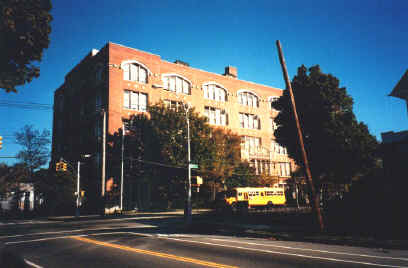 Still standing and looking terrific in the year 2000. Those Gilmartins could sure
build them! Click on photo for a full sized photo. Photo by Richard Duvall
In 1928, he was one of the largest contractors in the city. He was President and owner of seven investing firms, having large holdings in West Palm Beach, Florida. He owned land in Huntington, Centereach, and Northport, along with two theaters, and a large construction supply depot in College Point. It seems unusual for one man, who grew up in a mining town, beginning as an ironworker, to become a multimillionaire in twenty short years. Although my father (James P. Gilmartin) worked for him for 39 years as an apprentice bricklayer, bricklayer, foreman, and superintendent, Dad never gave us the full story of his success. We do know indirectly that he was a hard driving, strong willed man who pushed hard in everything he did. He belonged to all the right clubs in Brooklyn, Montauk, Emerald, Brooklyn and Crescent. The clubs were frequented by many of the business, political, religious, and social leaders of the day. It was in these places that contacts were made with the right persons to insure a contract for a school building, the purchase of stocks, real estate deals, and so on.
The Democratic party controlled Brooklyn. It was at this time in his life that T. A. Clarke was in the right place at the right time. John H. McCooey as the Democratic Leader of Brooklyn and in his early youth worked at the John Roach & Sons Worthington Pump Works, at the Brooklyn Navy Yard. T. A. Clarke also worked as an ironworker. John McCooey developed strong control of the party throughout the city. In 1918 he was able to elect Mayor J. H. Hylan to the cities highest position. During the years 1918 to 1925, the city built 191 schools, along with many other buildings. T.A. Clarke was a building contractor. In 1925, with the help of John McCooey, Clarke was able to pour his many profits into the purchase of land in Florida. It was a time of great optimism in the business circles of Wall Street, and land development in Florida was a good risk. T. A. Clarke slowly withdrew from his building of schools, while building in West Palm Beach. He had constructed The Palm Beach Hotel, a church, and a post office. He acquired many hundreds of lots along many of the small communities growing along the Florida coast near and around Palm Beach. His investments amounted to a net worth of three million dollars by the summer of 1929. I'm sure his mind was not on the Wall Street stock market in early October, 1929. It was not long before the effects of the crash affected every investment T. A. Clarke had.
Feb 28th, 1934

Palm Beach News:

The Palm Beach Hotel, constructed by Thomas Clarke in 1925 featured a large supper club known as the Roof Garden. It was lost under several misguided renovations in the late 1940's and the early 1980's. After the hotel was condominiumized, that portion of the hotel became a commercial condominium unit which was foreclosed in 1988.. I purchased it from the lender and did a total restoration which was completed in 1994. It now again serves its original purpose and is the site of many wedding receptions and banquets. While researching the history of the hotel, I found this wonderful website and can understand the reason for the excellent design and original construction of this building. I continue as an outspoken advocate of the restoration of the remainder of the Palm Beach Hotel to its original design. -R. Julian Rogers, Manager Roof Garden Ballroom Palm Beach Hotel 235 Sunrise Avenue Palm Beach, FL 33480

The New Palm Beach Hotel -235 Sunrise Avenue, Palm Beach, FL 33480, Built by Thomas A. Clarke in 1925 (Photo courtesy of the Desmond Family Website)

2008- The Palm Beach Hotel received Landmark designation from the Town of Palm Beach. The Palm Beach Hotel has over 200 units and each is individually owned. It does have a rare Hotel/Condo license which allows owners to rent anywhere from one day stays to year round stays by guests. No restrictions on rentals.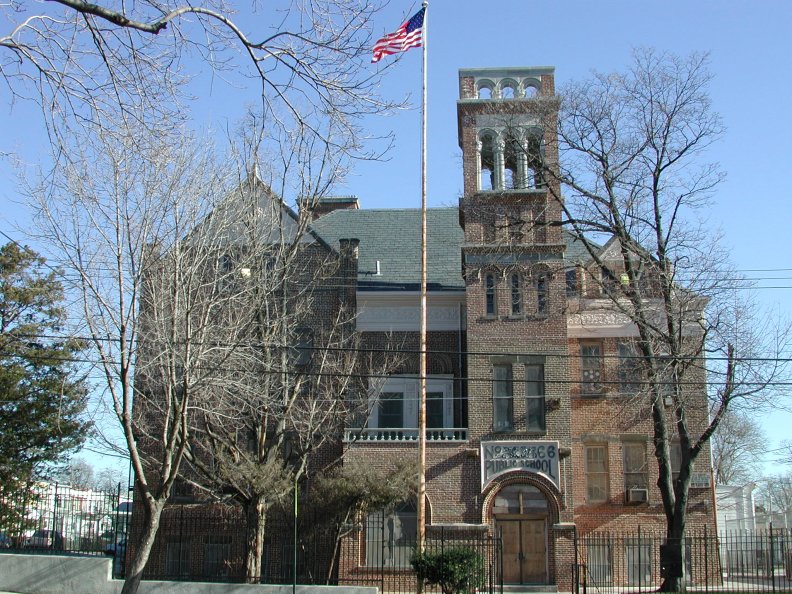 P.S. 66, Richmond Hill, NY, one of Clarke's first construction projects, completed in 1899, will be designated a National Landmark in June, 2011. The school is named for Jacqueline Kennedy-Onassis.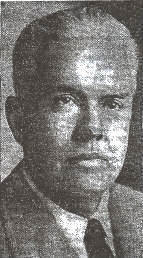 This time he was at the wrong place at the wrong time. His properties were bought on a low margin in order to make more acquisitions. The crash caused Clarke to immediately sell some of his holdings in order to hold on to others. He played this cat and mouse game for the next six years, which could have contributed to his sudden death on May 31, 1935, at the age of 58. He made an heroic attempt to salvage his major properties by conducting a land auction in Florida in February, 1935. He only lived three more months.
T. A. Clarke's daughter, Geraldine Clarke Kravis, recalled a visit to her father in Palm Beach in the spring of 1935, shortly before his death. "I went by train and met him at the Hotel in Palm Beach. He looked old and tired. He had suffered financially during the depression. We motored to New York with a chauffeur. His doctor sent him to the hospital for tests. I went to see him there and asked him if he wanted to see the Catholic Chaplain to make his Easter Duty. This done, he seemed to lapse into a coma. He died May 29th, 1935. In his will he did not forget me. He was generous to the end." (From the unpublished work "Papa" by Geraldine Clarke Kravis) Read the entire work, Papa, by clicking here.
T. A. Clarke was a very generous person, despite his reputation of being a hard bitten business man. He was the one person that made it possible for every member of his family, including the Kilmartins, Clarkes, Driscolls, and Desmonds, to go to Brooklyn from the dreary mines and begin a new life in the wonderful atmosphere of Brooklyn. In the 1900's, Brooklyn was without question the nicest place in all of New York City to live and work.
It will be a very difficult task to uncover all the money he gave to charity. He found work for countless uncles, cousins, nephews and friends. Even in his death, he provided a place for all his family and relatives at Holy Cross Cemetery, in Brooklyn.
I have had the opportunity to check some of his will and know of his efforts to help those in need. He cannot be condemned, but rather praised for his efforts. He came a long way from the life of a miner's son. With a little luck he would have been in Florida enjoying some of the hospitality he showed to many of the Priests of the Brooklyn Dioceses. His wife, Lenora (Desmond) Clarke, lived only one more month than Thomas, dying on May 29th, 1935. Click here to view Thomas A. Clarke's obituary.
Joseph Clarke married in 1870 to Mary Gilmartin
Frank (1870-1935)
Eleshia (1872-1912)
Thomas (1878-1935)

Married. Sara Hornsby

Married Thomas Driscoll (1871-1922)

Married Leonora Desmond( 1880-1935)

CHILDREN

Sadie

Frank

Cecil

Babe

CHILDREN

Eleshia Married John Leonard

Mary Married John Reilly

Thomas

Madeline Married. John Lynch

Joseph married Helen Schema

Frank Married Ellen Roger

CHILDREN

Joseph (1902-1910)

Dorothy (1906-07)

Eleanore (?- 1980) Married in 1930 Mr. Colgan

Leanore (?- May 1985)

Joseph ( 1919-1920)

Mary (1915-1918)

Geraldine(11/20/09-1/30/2000)-

Married in 1935, Ludlow Kravis

Desmond (?-1950)
1920 United States Census entry on Thomas A. Clarke and Family at 176 Seeley St.
I have listed a little bit of information concerning the descendants of Joseph Clarke and Mary Gilmartin. Joseph Clarke arrived in Morris Run in 1868, and married Mary Gilmartin, in 1870. Joseph was a sailor became a coal miner. We don't know what brought him to the mining area but he appears, from the pictures of him, as a hardy, friendly man. When he arrived in Brooklyn, with his family, we know little about him except he worked in insurance. He had a great working relationship with his two nephews, Frank and Joseph Driscoll. When Frank and Joe's mother died at an early age, he helped to bring them up. He lived until the age of 86 in Windsor Terrace, in Brooklyn, frequently going to the movies nearby. He was loved by his nieces and nephews. He saw his sons go from success to failure, but kept a warm smile for all that knew him.
Additional Reading: Visit Timothy Desmond's Website
The Remainder of our family history is password protected to safeguard and respect the privacy of our living family. However, I have left the past paragraph of chapter 17 for public viewing as it so eloquently expresses the feelings of our late beloved Edward Gilmartin, the primary researcher and author of this history:
"It is time to close this uneven story -for now -because it never really ends. We hope and expect that the youngsters will read this story, the story of their family and their roots, and carry the torch, embellishing and improving on the story as they go along. I am sure that if they do, they will find a hobby that can open up many new mysteries, and that in doing that they will insure the continuance the valued traditions of our family life."
Chapter 16 (password protected)